We are a proud supporter of KidsAndCars.org.
Please help them in their life-saving mission to keep kids safe!




Call Today To See What You Could Be Missing!
We are in the business of providing a safe environment for our children by making premium Rearview Backup Camera Systems and safety technologies accessible to everyone through direct sales, charitable donations, fundraising & Pay It Forward good will programs.


Want to Install Yourself ? Don't Live in the NY/NJ/CT/PA Area?
Backup4Safety.Com Web Store
FREE SHIPPING * LOW PRICES


Complete Backup Camera System
Only $189.99 INSTALLED*
Click for Details


Keep Our Children Safe
Avoid Tragedy Save Lives



3 Year Extended Warranty Coverage


The Easiest Way to Protect Your Purchase
Superior Warranty Protection for Total Peace of Mind



How Big Is
The Blind Zone
In Your Vehicle?
Courtesy of KidsAndCars.org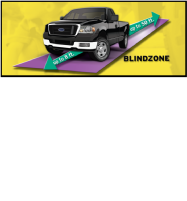 Photo courtesy of
KidsAndCars.org


$$$ Money $$$ Saving Coupon$ and Offer$ From Us and our Partner$
CLICK NOW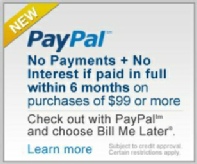 According to the AAA, texting while driving is now officially the most dangerous distraction drivers face on the road. TextBuster was designed to prevent vehicle accidents while also safeguarding your loved ones, employees and everyone that operates a motorized vehicle!
Backup4safety.com is proud to offer an innovative product that is going to change the way you use your cellular phone while driving. The Con-Verse Automotive Bluetooth® Handsfree System by Rostra allows you to keep both hands on the wheel while driving, keeping you alert and aware of your surroundings, ready to react without any distractions.
Customized Bluetooth ® kits include factory look-alike switches designed to fit directly into the knock-out plugs currently on your vehicle's dashboard. They allow you to retain your automobile's factory finish, all while adding the benefits of a handsfree, voice-activated calling system. Customized kits are designed to tie directly into the wiring already on the vehicle.
The system will mute your radio and allow you to hear your caller through your vehicle's factory front speakers.
Plug-n-Play Harness for No Factory Wire Cutting installation

Features voice dial*, manual dial and redial

Cell phone must be compatible for voice recognition

Latest Advanced Audio Distribution protocol (A2DP) streaming for music

Volume control utilizing vehicle's stereo speakers

Links automatically to handset when vehicle's ignition is turned on and transfers to handset when vehicle is turned off

Highest quality sound features full duplex DSP (Digital Signal Processing) allows both parties to converse simultaneously

Private call selection will transfer the call to your handset

Excellent echo cancellation to prevent callers from hearing feedback

Upgradable software

Easily pairs up to 5 phones in 4 quick steps

Ability to reject an incoming call
3 Year/36,000 Mile warranty
Powered by

Translate
Good driving requires two hands!
$249.99 - $349.99 INSTALLED*
Includes Professional Installation at your home or workplace in All of NJ & S.I., NY Only.
NY, PA, CT - $50 to $100 Travel Surcharge.
Call 732-360-SAFE for details.
* Most Makes and Models