We are a proud supporter of KidsAndCars.org.
Please help them in their life-saving mission to keep kids safe!




Call Today To See What You Could Be Missing!
We are in the business of providing a safe environment for our children by making premium Rearview Backup Camera Systems and safety technologies accessible to everyone through direct sales, charitable donations, fundraising & Pay It Forward good will programs.


Want to Install Yourself ? Don't Live in the NY/NJ/CT/PA Area?
Backup4Safety.Com Web Store
FREE SHIPPING * LOW PRICES


Complete Backup Camera System
Only $189.99 INSTALLED*
Click for Details


Keep Our Children Safe
Avoid Tragedy Save Lives



3 Year Extended Warranty Coverage


The Easiest Way to Protect Your Purchase
Superior Warranty Protection for Total Peace of Mind



How Big Is
The Blind Zone
In Your Vehicle?
Courtesy of KidsAndCars.org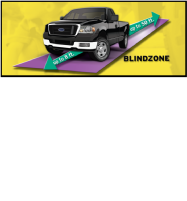 Photo courtesy of
KidsAndCars.org


$$$ Money $$$ Saving Coupon$ and Offer$ From Us and our Partner$
CLICK NOW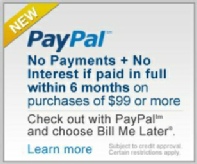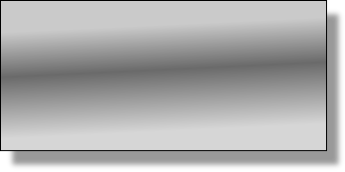 $99.99*
INSTALLED
OnStar® FMV Mirror with Professional Installation at your home or workplace
in All of NJ & S.I., NY Only.









More than 2,500 times each month, OnStar responds to a life-changing event. Using GPS technology, OnStar FMV's Automatic Crash Response allows specially trained advisors to contact the right emergency service providers in the event of a crash and send them to your exact location. Automatic Crash Response provides 360° crash detection and will alert an Advisor of an incident regardless of airbag deployment.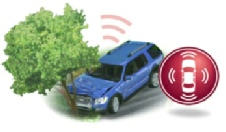 Automatic Crash
Response Saves Live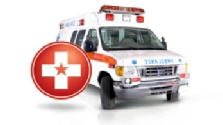 Immediate Assistance When Seconds Matter
Whether it's a heart attack or a baby that can't wait to be born, one push of the red OnStar emergency button gives you a priority connection to a specially trained Advisor at any time , day or night. Even if you can't speak, we can direct emergency service providers to your exact GPS location, and a specially trained OnStar Advisor can offer critical assistance until medical help arrives.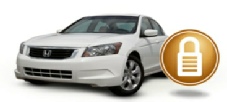 An empty gas tank. A flat tire. If you find yourself stranded, you're never alone: with one push of the OnStar button, Roadside Assistance can be on the way. We'll contact a nearby dealership, towing service or gas station and send them to your precise location.
If your keys are locked in your vehicle, call OnStar at 1.888.4ONSTAR. OnStar's Roadside Assistance provider can send a locksmith to your vehicle. The OnStar FMV device cannot unlock your vehicle's door.
Stolen Vehicle Assistance
Car theft. It's something we hope you never experience. But we're there to help if it does. If your vehicle is stolen, call OnStar immediately. A specially trained Advisor will conference you in with law enforcement in order to file a stolen vehicle report. Then the Advisor can use GPS technology to attempt to pinpoint the exact location of your stolen vehicle and provide that information to the authorities.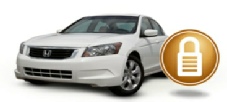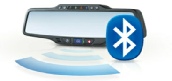 Equipped with Bluetooth® technology and OnStar Hands-Free Calling, OnStar FMV keeps your hands on the wheel and your eyes on the road. Pair your Bluetooth-compatible phone with our FMV product or purchase OnStar Hands-Free Calling minutes to make and receive calls with just the touch of a button.
Now you can purchase 100 OnStar Hands-Free Calling minutes for $7.99 per month. Upgrade to unlimited monthly Hands-Free Calling for only $14.99 per month.
Forgot Your Cell Phone? Use Ours.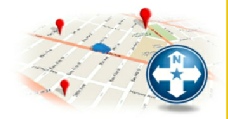 Press the Onstar button.
No need to enter the address on a screen or your phone.
You don't even need the address. An advisor can find your destination from a database of over 13 million points of interest and download turn-by-turn audio directions to your car.
You can even download destinations from MapQuest and Google Maps to make travel planning even simpler.

SAFE & SOUND*
The Onstar FMV base package comes with Automatic Crash Response, Emergency Services, Roadside Assistance, Hands-Free Calling, Bluetooth Wireless Connectivity, and OnStar Advisors available 24/7 to help.
$18.95/month* or $199/annually*
DIRECTIONS & CONNECTIONS*
This plan includes all the features of the Safe & Sound plan and gives you turn-by-turn audio-based directions to anywhere you want to go.
$28.90/month* or $299/annually*





HANDS FREE CALLING MINUTE PLAN*
Hands-Free calling without a cell phone.
(Minutes good for 1 month, no rollover)
100 Minutes $7.99/month*
Unlimited Minutes $14.99/month*
Plans are set up directly with OnStar. For more plan information please visit the OnSatar FMV Plan Pricing page by clicking here.
*Plus tax. Credit card payment required for monthly subscriptions.