We are a proud supporter of KidsAndCars.org.
Please help them in their life-saving mission to keep kids safe!




Call Today To See What You Could Be Missing!
We are in the business of providing a safe environment for our children by making premium Rearview Backup Camera Systems and safety technologies accessible to everyone through direct sales, charitable donations, fundraising & Pay It Forward good will programs.


Want to Install Yourself ? Don't Live in the NY/NJ/CT/PA Area?
Backup4Safety.Com Web Store
FREE SHIPPING * LOW PRICES


Complete Backup Camera System
Only $189.99 INSTALLED*
Click for Details


Keep Our Children Safe
Avoid Tragedy Save Lives



3 Year Extended Warranty Coverage


The Easiest Way to Protect Your Purchase
Superior Warranty Protection for Total Peace of Mind



How Big Is
The Blind Zone
In Your Vehicle?
Courtesy of KidsAndCars.org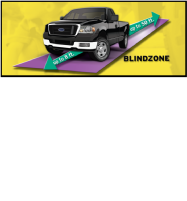 Photo courtesy of
KidsAndCars.org


$$$ Money $$$ Saving Coupon$ and Offer$ From Us and our Partner$
CLICK NOW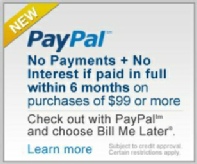 GPS Mirror Navigation Systems

Bluetooth & GPS Rearview Mirror
with FREE Backup Camera System
$699.99 INSTALLED*
3 - Year Warranty Model: TD43TOUCHPLUS
Includes Professional Installation at your home or workplace
in All of NJ & S.I., NY Only.
NY, PA, CT - $50 to $100 Travel Surcharge.
Call 732-360-SAFE for details.
* Most Makes and Models
**Update to the latest available Maps up to 30 days after installation.

Features
OEM Rearview mirror with integrated GPS Navigation.

Direct Replacement of existing rearview mirror in most vehicles (Standard Wedge Mount)*

Built-in GPS receiver with highly-sensitive (16 channels) dual antenna design

4.3 Inch Touch screen LCD monitor (wide-screen)

Integrated speaker

External microphone for clear voice reception.
Built-in Bluetooth functions:
Bluetooth hands-free phone

Incoming caller ID display on screen

Call History Log

Manual/Auto call answering
Instant Backup Camera Display - An INTRAPHEX Exclusive Feature!
Backup camera image will appear on screen as soon as you put car in reverse without having to wait the 30 - 90 seconds boot up time of competitor's GPS Mirror systems

Additional Video Input for optional Baby Camera Kit or Front Facing Camera
FREE Backup Camera System
($115.00 Value)
Choice of

[A]

OEM Style Mini Camera with Low Lux Night Vision,

[B]

OEM Camera with Infrared Night Vision or

[C]

Flush Mount Camera with Low Lux Night Vision .
Navigation Features
INTRAPHEX NAVIGATION powered by Nav N Go (iGo Primo)

7 Million of points of interest (POIs)

Voice prompted turn-by-turn directions

Intuitive menus and stunning 2D and 3D maps

Spoken street names via text-to-speech

Easy-to-read map views that adapt to your needs

Map and POI Updates available from www.naviextras.com**
3 Year/36,000 Mile Limited Warranty

HYUNDAI/KIA Mounting Arm Add $25.00
Universal Wedge Mount Kit
(For Vehicles with Proprietary Mirror Mounts when No Adapter is Available. Adds a Factory Grade Wedge Mount to Your Windshield)
Add $25.00
* Not sure what kind of mount is in your vehicle?
Please call us at 732-360-SAFE to insure compatibility with your vehicle!
Intraphex Mirror Mounting Solutions
HONDA Wedge Mount Adapter
Add $15.00
VW/Audi Mounting Arm
(For VW/Audi with Manual Flip Mirror Only)
Add $25.00