We are a proud supporter of KidsAndCars.org.
Please help them in their life-saving mission to keep kids safe!




Call Today To See What You Could Be Missing!
We are in the business of providing a safe environment for our children by making premium Rearview Backup Camera Systems and safety technologies accessible to everyone through direct sales, charitable donations, fundraising & Pay It Forward good will programs.


Want to Install Yourself ? Don't Live in the NY/NJ/CT/PA Area?
Backup4Safety.Com Web Store
FREE SHIPPING * LOW PRICES


Complete Backup Camera System
Only $189.99 INSTALLED*
Click for Details


Keep Our Children Safe
Avoid Tragedy Save Lives



3 Year Extended Warranty Coverage


The Easiest Way to Protect Your Purchase
Superior Warranty Protection for Total Peace of Mind



How Big Is
The Blind Zone
In Your Vehicle?
Courtesy of KidsAndCars.org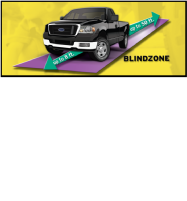 Photo courtesy of
KidsAndCars.org


$$$ Money $$$ Saving Coupon$ and Offer$ From Us and our Partner$
CLICK NOW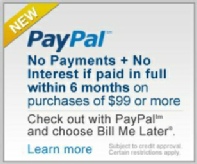 Call Today To See What You Could Be Missing!
Installation Included Packages
(All New Jersey/Staten Island, NY Only)
We Come To You!
Included Professional Installation is performed at your home or office for maximum convenience.
(Typical Installation Time 2—3 Hrs)
Safe for Leased Vehicles!
We realize that our backup camera systems cannot be protecting our loved ones and providing peace of mind unless they are installed and being used. We also realize that everyone does not have the time or expertise to do their own installation. Backup4safety.com provides installation services and has recruited the area's premier automotive custom and mobile electronics houses to provide professional installation.
Sounds Expensive?
Our goal was to make professional installation easy and affordable. Traditionally, professional installations of backup camera systems start at $200-$300. Backup4safety.com is happy to offer a very special rate of only $99.99* for basic professional installation of our best selling system on most vehicles. We are proud of our Authorized Installation Centers who share our mission of saving lives and protecting our children. Remember that our Authorized Installation Centers are small businesses in your community and your patronage will help support your local economy.
Professional Installation
If you have received your Backup Camera System and wish to have it professionally installed, please contact us at 732-360-SAFE or any of our Authorized Installation Centers directly to schedule an appointment.
You may also Pre-Pay Professional Installation for yourself, as a gift, or as part of our "Get One Give One" program.
*Basic Installation for Most Vehicles. Large SUVs, Trucks, Premium Vehicles and Additional Parts for Complex Installations Extra. Any additional installation expenses should be agreed upon before installation, directly with your installer. All installation fees are paid directly to Installer at time of installation, less Pre-Paid Installation if applicable.